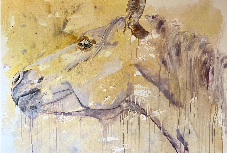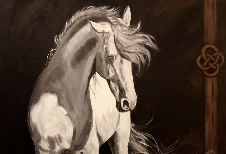 An artist's job is to capture your imagination, hold your attention, and transplant you to a different place.
Ela Ladwig captures vivid moments and creates amazingly bright worlds that pull you in and make you wonder.
"...Your work is BRILLIANT and exciting, I simply HAD to tell you how talented you are! I saw a few of your pieces when Iwent to see Dr. Bonyadi. As a horse lover and past owner, I can't begin to tell you how uplifting your work is!!! "
Vicky, CA
Wonderfully perceptive...Ela captured my equine partner's essence perfectly. Her love of the natural world surely shines through her art."
Craig, CA